When we asked pupils what they enjoyed most about nightline they all spoke about how much they liked the fact that they all worked together as one team to complete the task at hand.
Following on from nightline, pupils wound down for the day by having their dinner and getting together for a movie night before retiring to bed for a well earned sleep.
Before they knew it, the time was 7 o'clock in the morning and they were awoken for the next day of fun filled activities. What pupils enjoyed most about the second day was caving and den building.
Caving was something unique to say the least. Children wore hard helmets with powerful torches attached to them. One of our year 5 pupils said that the funniest moment of this activity was when an alarm rang on a group leaders phone, this made the pupil jump in shock because it echoed through the chambers of the cave.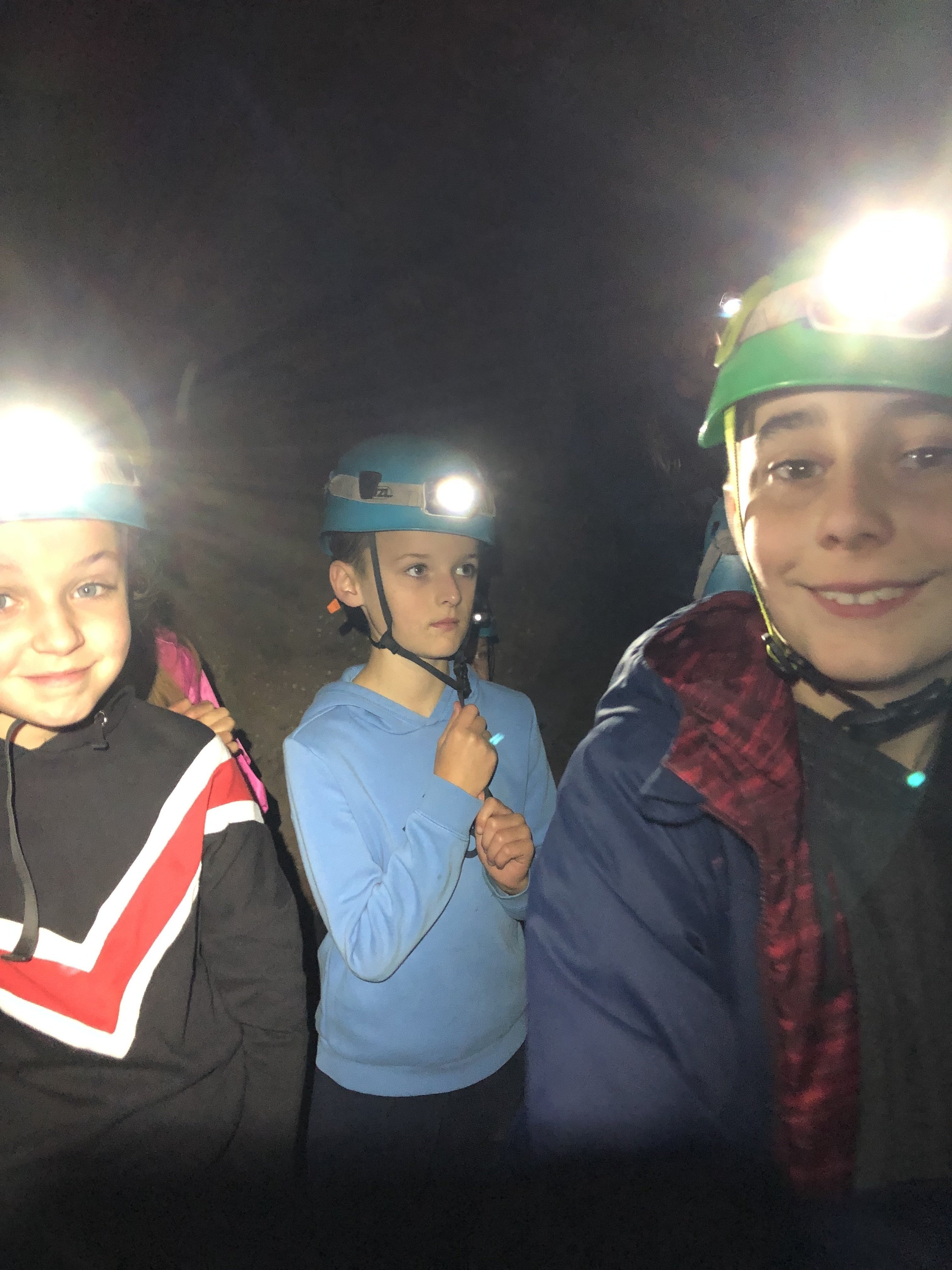 Den building was next on the agenda. Pupils had a lot of fun trying to make their dens as big but at the same time inconspicuous as possible. Just look how amazing this den looks!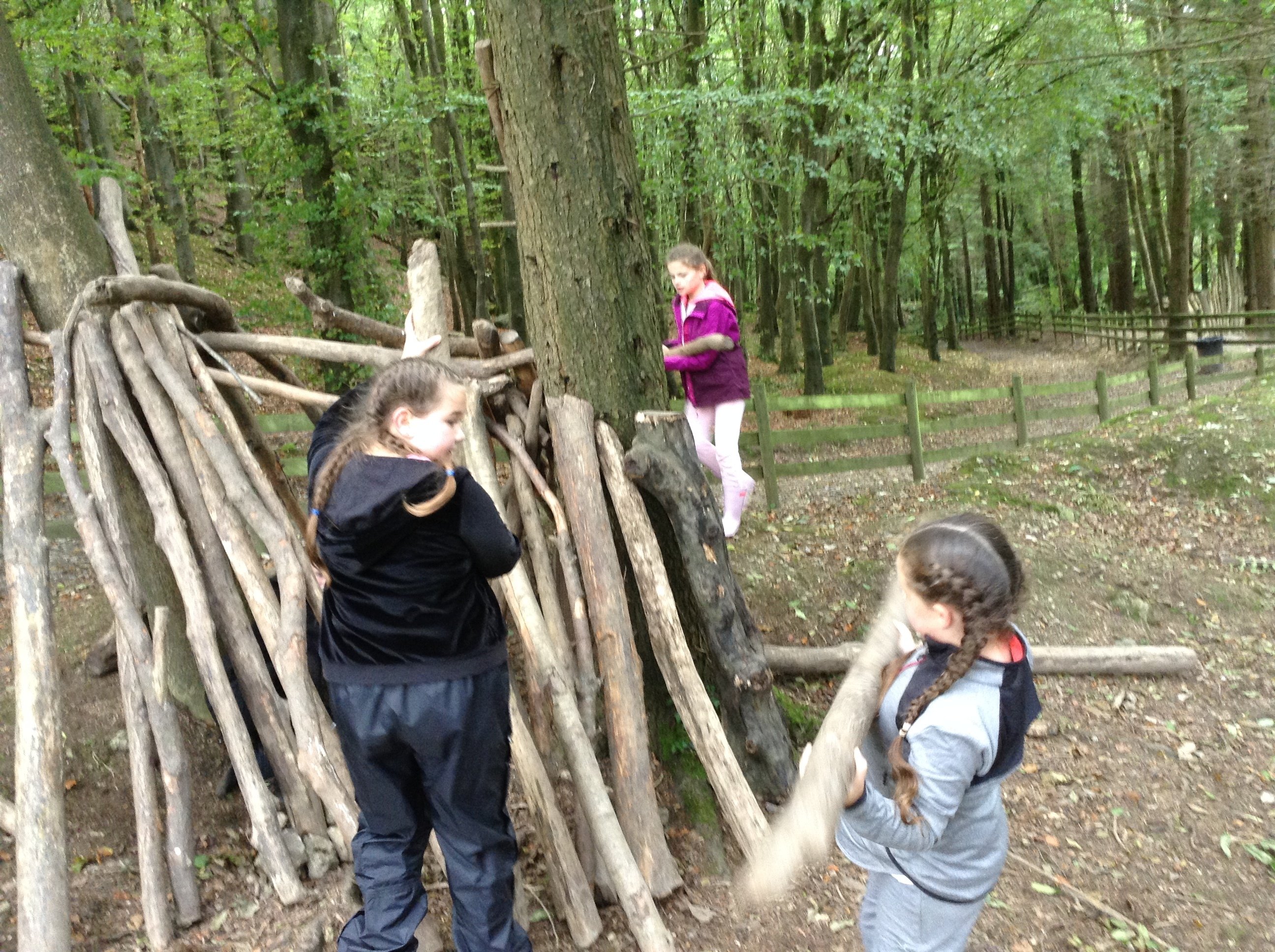 Whilst some pupils took part in caving and den building others took part in abseiling. Are these year 5 pupils or their stunt doubles, we're just not sure.
The obstacle challenge was another favourite of our pupils as it really put their team work to the test. However, it wasn't plain sailing throughout as we can see below.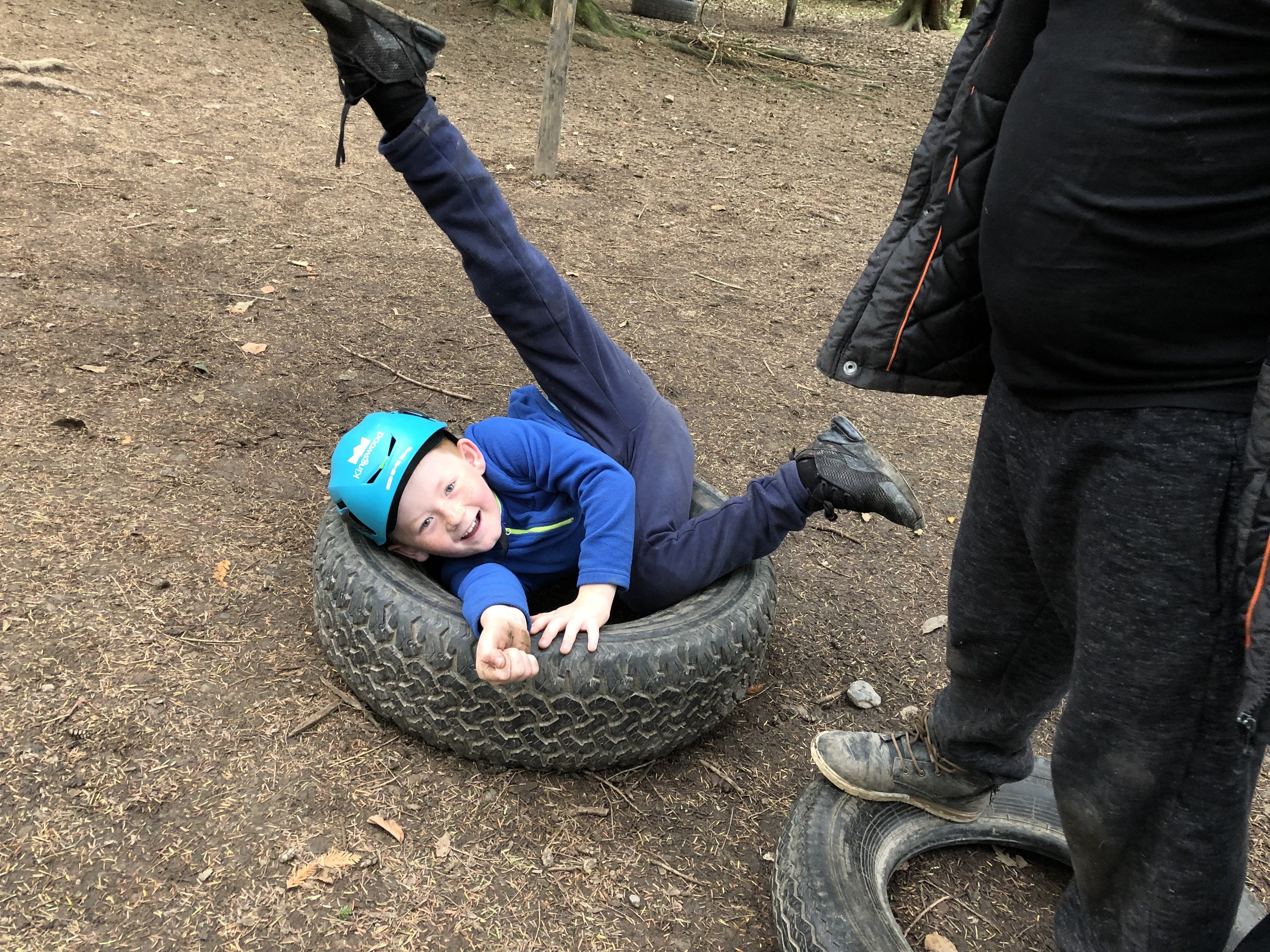 Even though their time at Colomendy was filled with lots of wonderful and exciting activities, before they knew it, the final day had arrived. Some pupils took part in buggy building. This activity consisted of the pupils using wooden poles, planks and blue barrels to create a working buggy. One of our pupils found this activity quite amusing as Miss Leavesley climbed aboard a buggy and had the pupils drive her around.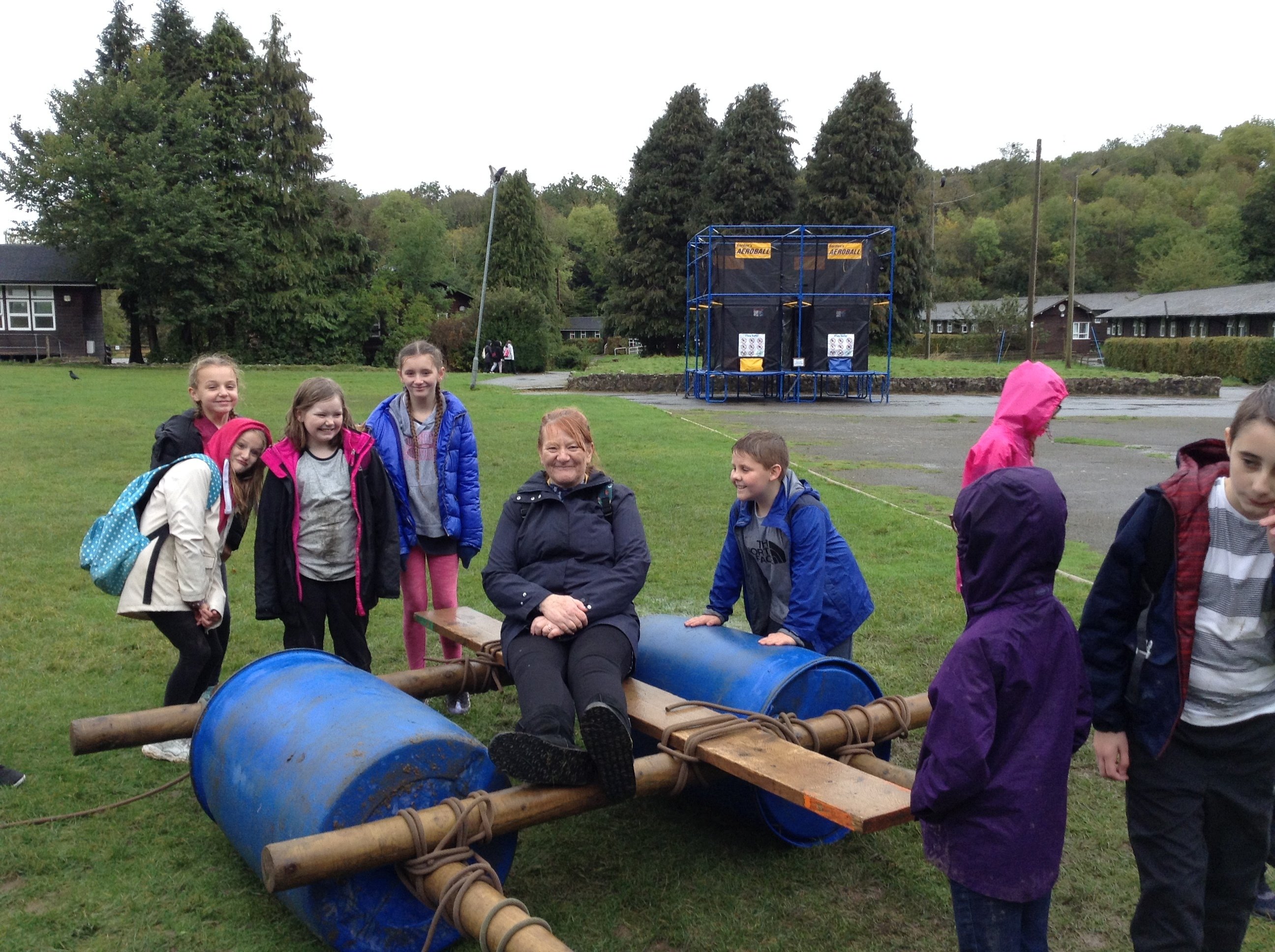 Whilst some pupils took part in buggy building, the rest took part in the highly popular but feared 3G swing. One of our pupils says that he beat his fear on the last day when he braved the 3G swing. The swing takes pupils up in the air and then it is up to them to let go of a rope which results in them being propelled through the air and down towards the ground at incredible speed. Now you can understand why the 3G swing is feared by many.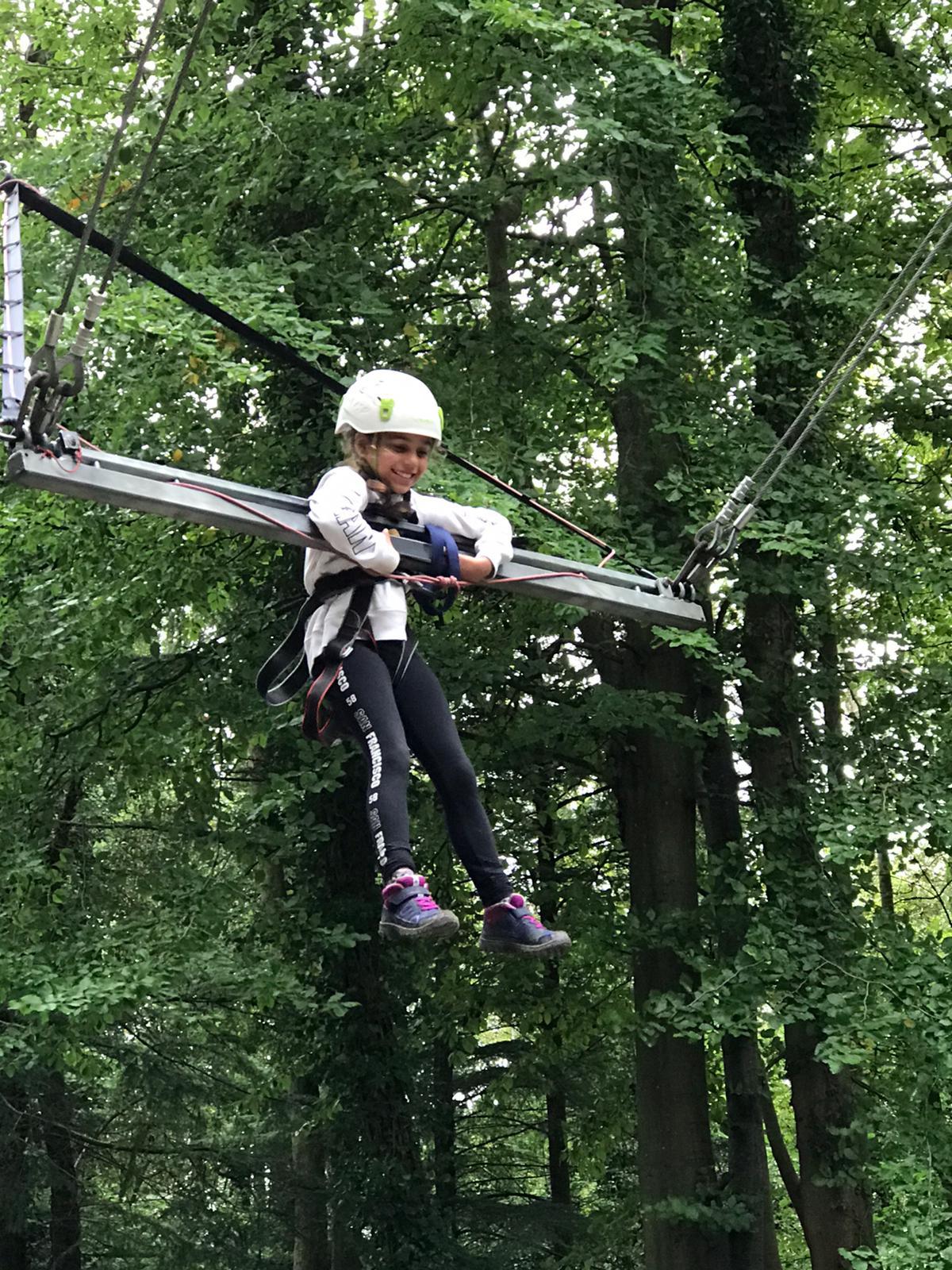 It is clear to see why pupils enjoy Colomendy so much and why we return every year. We would like to thank all of the Colomendy staff who made this particular trip one that our year 5 pupils will never forget. We would also like to thank our Sylvester staff who came along as without your support this experience would never have happened. Last but not least, we are so proud of our year 5 pupils for trying each and every activity, conquering their fears and most of all, representing Sylvester Primary Academy in such a respectable manner.